Our senior management team has extensive operating and industry experience, and in-depth market knowledge of the telecommunications and technology industry.
Bill Barney is the CEO of Reliance Communications (RCOM) and Chairman & CEO of Global Cloud Xchange (GCX). A veteran of the telecommunications industry, Mr. Barney's career spans more than 15 years in Asia.
A veteran of the telecommunications industry, Mr. Barney's career spans more than 15 years in Asia.
Mr. Barney was appointed co-CEO, and later CEO of RCOM in March 2015 to oversee the Enterprise, IDC and National Long Distance (NLD) businesses in India in addition to his role as Chairman and CEO of GCX.
Since January 2014, Mr. Barney has served as CEO of Reliance Globalcom, which later rebranded as GCX. Under his leadership, the company has entered a new stage of growth and expansion with a successful debut in the international capital markets and the launch of the company's next-generation content and Cloud delivery platform across India and globally.
Earlier Mr. Barney served as CEO of Pacnet for 10 years, leading the company's successful acquisition of regional ISP, Pacific Internet, which operationally merged with Asia Netcom and re-launched as Pacnet in January 2008. Under his leadership, the company achieved industry-leading growth and won numerous accolades from industry and media organizations. In 2008, Mr. Barney was named CEO of the Year by Telecom Asia and voted Best Asia Pacific Telecom Executive by readers of CommsDay in 2009.
Prior to Pacnet, Mr. Barney served as Asia Pacific President and CEO for MCI Worldcom (Verizon) where he led the company through a three-digit growth phase. Earlier Mr. Barney was Vice President of Global One (Orange Business Services), where he managed operations in the Middle East, South Asia and Africa. Mr. Barney began his career with AT&T, where he held a number of leadership roles in both international and domestic sales.
Across the telecom and technology sectors, Mr. Barney has been an advocate for regulatory and industry change and a major proponent of Cloud Computing and Open networks. His leadership also extends to 6 years on the Board of Governors for the Pacific Telecommunications Council.
Mr. Barney received his MBA from Columbia University in addition to a Bachelor of Arts degree from Wesleyan University.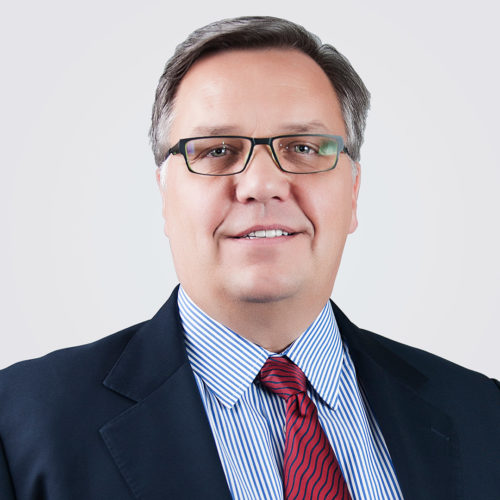 Rory Cole is Chief Financial Officer of Reliance Communications (RCOM) and Global Cloud Xchange (GCX) and has overall responsibility for global financial planning, management and strategic initiatives. He previously served as Chief Operating Officer of GCX's Data and Voice business units focused on providing services to Carriers and ISPs globally.
Joining the company with more than 25 years of telecom and technology experience, Mr. Cole has a proven track record of radically improving the financial and operating performance of large multinational telecommunications companies.
His extensive experience in complex corporate and financial restructuring includes that of MCI/ Worldcom, where he was Chief Financial Officer of MCI EMEA, a division worth $3.5 Bn. He has also played a major role in Verizon's acquisition of MCI where he was Chief Operating Officer for Verizon Business' International business unit. This unit operated in 85 countries and had annual turnover of $4.5 Bn.
Mr. Cole holds a bachelor's degree in Accounting and Computer Science from Ohio State University.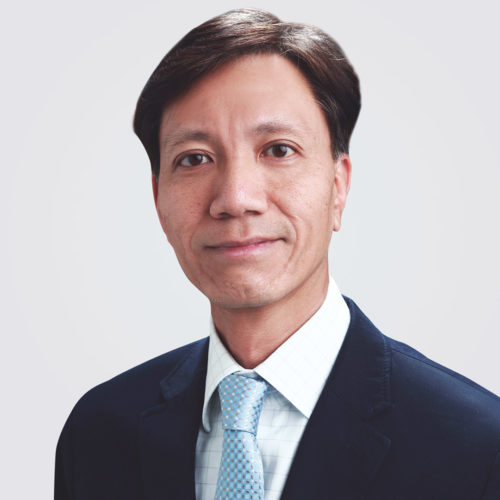 Wilfred Kwan is Chief Operating Officer of Reliance Communications (RCOM) and Global Cloud Xchange (GCX), responsible for global operations, engineering, customer service and IT.
Mr. Kwan has more than 25 years of senior management experience in telecoms operation, software development, integrated circuit design, product development, customer service and network planning.
Mr. Kwan joins the company from Pacnet where he served as Chief Technology Officer for more than ten years. A seasoned engineering and operations professional, Mr. Kwan successfully led key strategic projects ranging from implementing network expansion to launching new products and managing post-merger integrations of various entities.
Prior to Pacnet, Mr. Kwan served as Director of Operations for WorldCom Asia Pacific, responsible for overall operational efficiencies such as MTTR, on-time delivery and operations cost. He has also held various management positions with Global One, Lucent Technologies, Motorola and Nortel.
Mr. Kwan has an MS in Electrical Engineering from Cornell University, where he also received his undergraduate degree in the same discipline. Additionally, he has an MS in Financial Management from the University of London.

Lorain Wong is Chief Marketing Officer of Reliance Communications (RCOM) and Global Cloud Xchange (GCX), responsible for global marketing, communications and media/analysts relations.
Ms Wong joins the company with over 25 years of marketing, communications and media experience, most recently as Vice President of Global PR, Corporate and Internal Communications at HTC. Earlier she served nine years as Senior Vice President of Marketing and Communications at Pacnet where she established and built the company's corporate identity across Asia Pacific, leading to key industry recognitions.
Ms. Wong also served as head of marketing and communications for Qwest Asia and Global One Asia Pacific. Her earlier roles include Director of Partnership Marketing and Director of Communications for AT&T Global Consumer Services in Southern California where she won numerous accolades for her work in multicultural marketing.
Ms. Wong began her career in television news and has produced and reported for a number of ABC and CBS affiliates in the United States. She has a degree in Journalism from the University of Texas at Austin, where she also pursued graduate studies in media law.

Gina Haspilaire is Chief Human Resource Officer of Reliance Communications (RCOM) and Global Cloud Xchange (GCX), responsible for the company's global HR and Facilities management functions.
Ms. Haspilaire joined the company in 2015 with more than 25 years of experience in general management, global strategy, business development, sales, marketing, HR and customer services. Previously, she was Vice President of Sales for the Americas at HENKEL, Adhesive Technologies. She also served more than 10 years as VP & Managing Director, at Pacnet where she was responsible for the USA and EU markets, ranking in the company's top 3 for 9 consecutive years.
Earlier, Ms. Haspilaire served as Principal, International Technology Practice at executive search firm, Heidrick & Struggles where she led an array of consulting services focused on senior leadership, organizational development, recruitment, talent management, assessment, and retention. Her extensive telecoms background originated from AT&T where she served for 14 years in various leadership roles including Director of Customer Service, Director of Enterprise Sales, Director of Investor Relations, and in strategic planning at the former Bell Labs.
Ms. Haspilaire received the 2017 FEMINA Woman Leadership Congress Exemplary Women Leadership award. In addition, under her leadership, Global Cloud Xchange and Reliance (Enterprise) was named by Times Ascent – Dream Company to Work for HR Award in the Institutional Building category. In addition, she currently serves on the Board of PC Tel, a NASDAQ traded technology company.
Ms. Haspilaire received her MBA from Columbia University and a BS in Mathematics / Computer Science from St. John's University in New York.

Arun SN is the Head of Voice Business for Reliance Communications (RCOM).
With over 20 years of experience in Sales Management, Mr. SN is responsible for delivering all set targets and objectives of the organization, including revenues, sales generation, business processes and people management.
Mr. SN has been with RCOM since 2001 and has held various sales and senior management roles. He has a post-graduate degree in Sales and Marketing.
Sanjay Bhutani is Senior Vice-President at Reliance Communications (RCOM), responsible for revenue, sales, service delivery and collections for West India (Mumbai, Gujarat, Hyderabad).
With more than 22 year of telecommunications and ICT experience, Mr. Bhutani joined the company in 2013 and has been delivering consistent growth in his assigned region over the past eight quarters.
Prior to RCOM, Mr. Bhutani served as Chief Operating Officer of Tulip Telecom, a data services provider in India. He was also former Vice-President of Sales at Bharti Airtel, leading its transition from a voice to a data company, with focus on data, fixed line and mobile services, with a customer base of more than 50 million.
Mr. Bhutani holds an MBA in Marketing from the Institute of Management Technology (IMT), Ghaziabad and a Bachelors degree in Electronics Engineering from Mumbai.

Sanjay Mann is the Business Head, North, East and South India, for Reliance Communications (RCOM) , responsible for all business operations including revenues, sales, collections, service assurance and network operations.
Mr. Mann has been with RCOM for the last 10 years, having started and led the company's Carrier Business, Managed International Partnerships, and Global Voice Business, delivering consistent growth.
Prior to joining RCOM, Mr. Mann served as Head of Sales at SingTel India, where he helped SingTel set up its business operations in India in collaboration with Bharti Airtel. He has also held various sales leadership roles at HCL, Data Access (PCCW), Newgen Software and Asian Electronics (Siemens).
Mr. Mann holds an MBA from IMT Ghaziabad and an MS Degree in Software Systems from BITS, Pilani. He is also an alumni of the Indian Institute of Management, Bangalore, and received his Electrical Engineering Degree from YMCAIE.